On May 28, 2016, Suzanne and Brother Bob Gale invited all the lodge brothers and ladies as well as other friends of their's to enjoy a "celebration of life" Barbecue at their home.

It was a good group and nobody wanted to miss the
taste of the excellent food from who is arguably the best barbecue cook in the west.


Our host, Bob Gale, checking all the great meat... Tri-tip, New York steaks and salmon.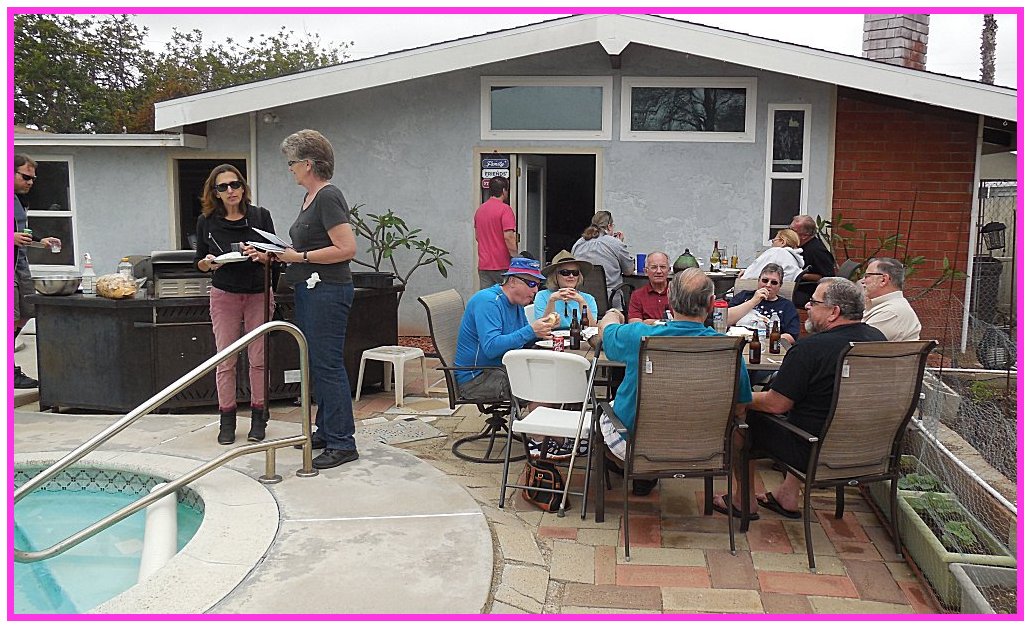 Our host Suzanne made sure to make all of us feel so very welcome.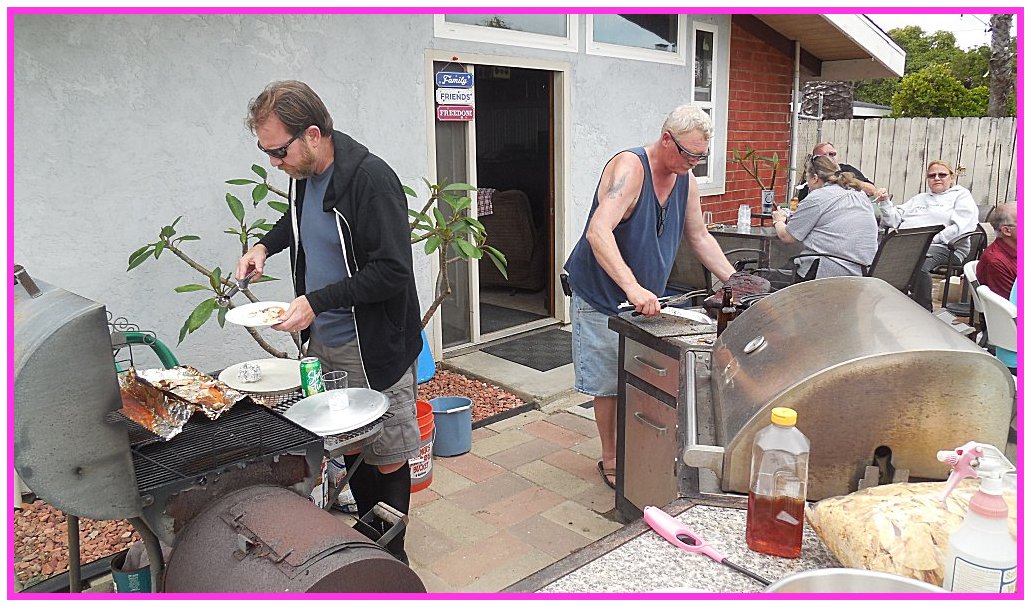 Gotta' have some of that Salmon!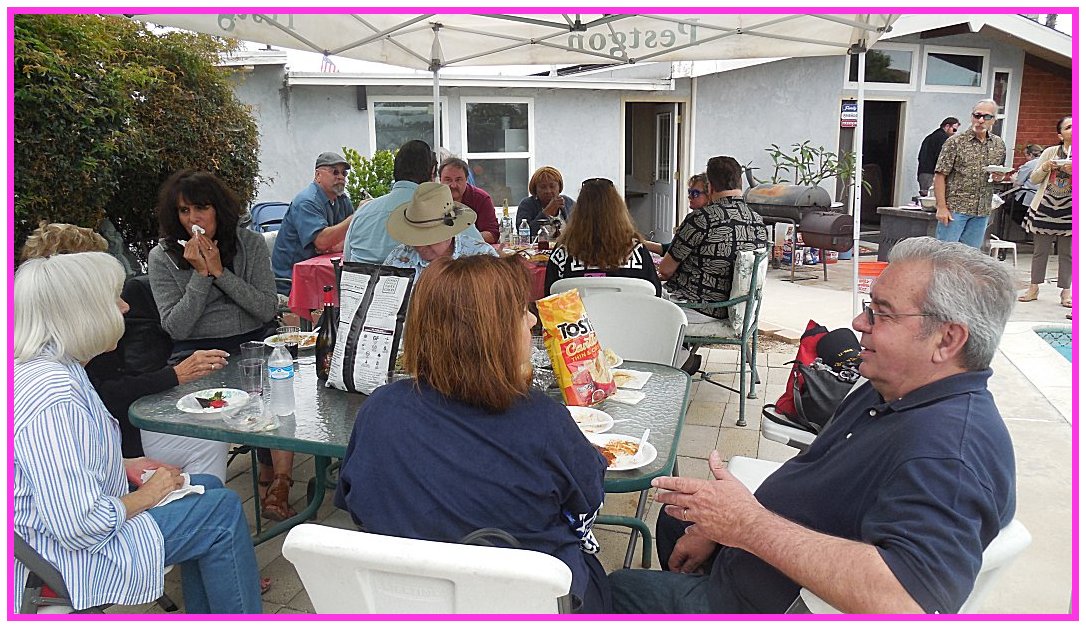 Everyone enjoying and relaxing.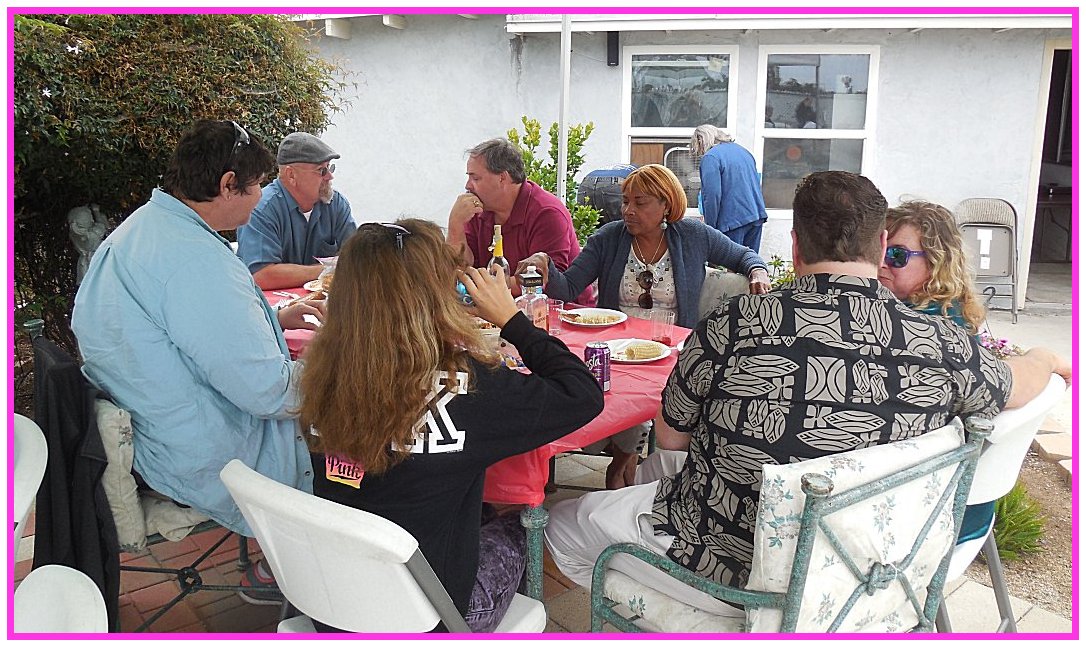 The food, brought by everyone was sampled, and it was all good.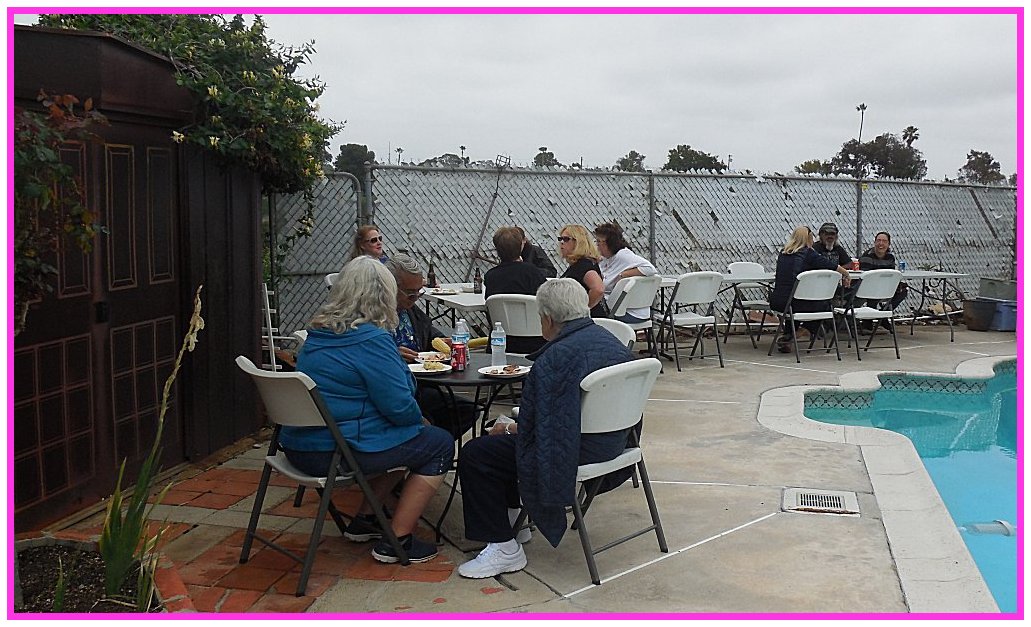 Some gathered on the backside of the pool.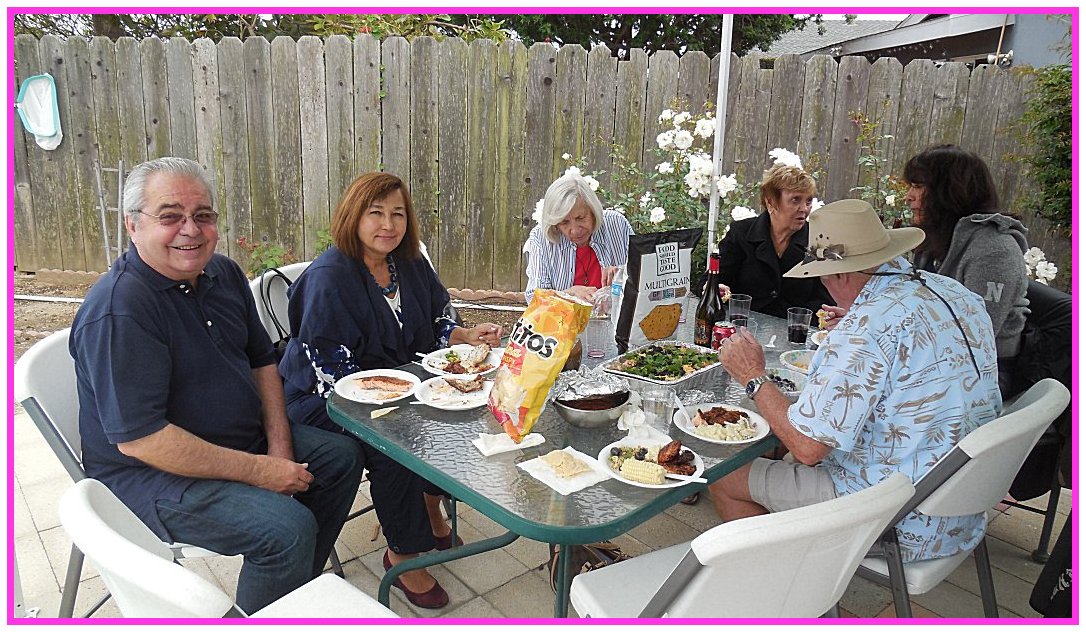 It was obvious that both the food and the friendship was great.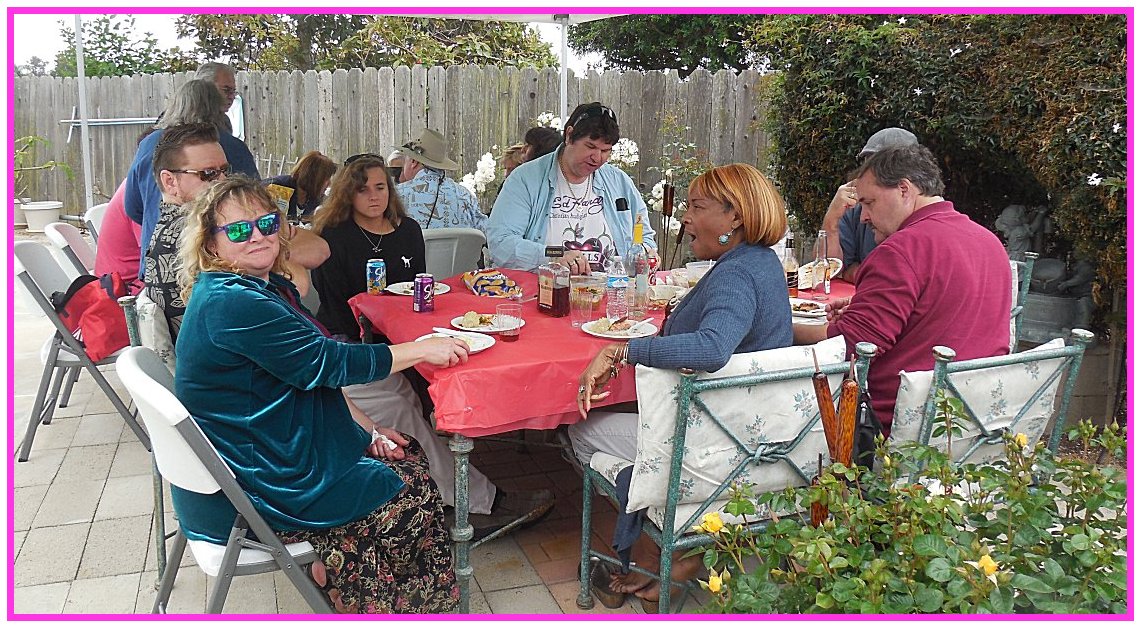 With the plates empty and everyone filled to their satisfaction, the companionship continued.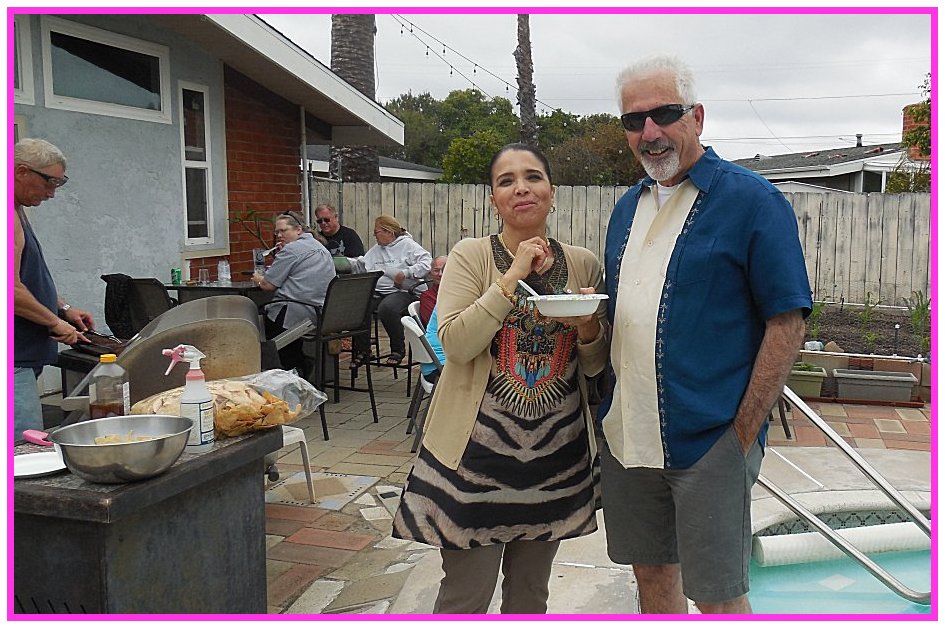 Norma and Past Master Bob smile for the camera as the photographer takes this last picture before he breaks to eat!.
We all express a great thank-you to Suzanne and Bob, our hosts, for such a wonderful time!