Another fun gathering happened on August 15, 2015.... As it was the BBQ pool party at Brother Bob Gale's house.

People again came from miles around to take part and to
taste the excellent food from the excellent cook...
It was definitely lots of fun. All in attendance enjoyed themselves.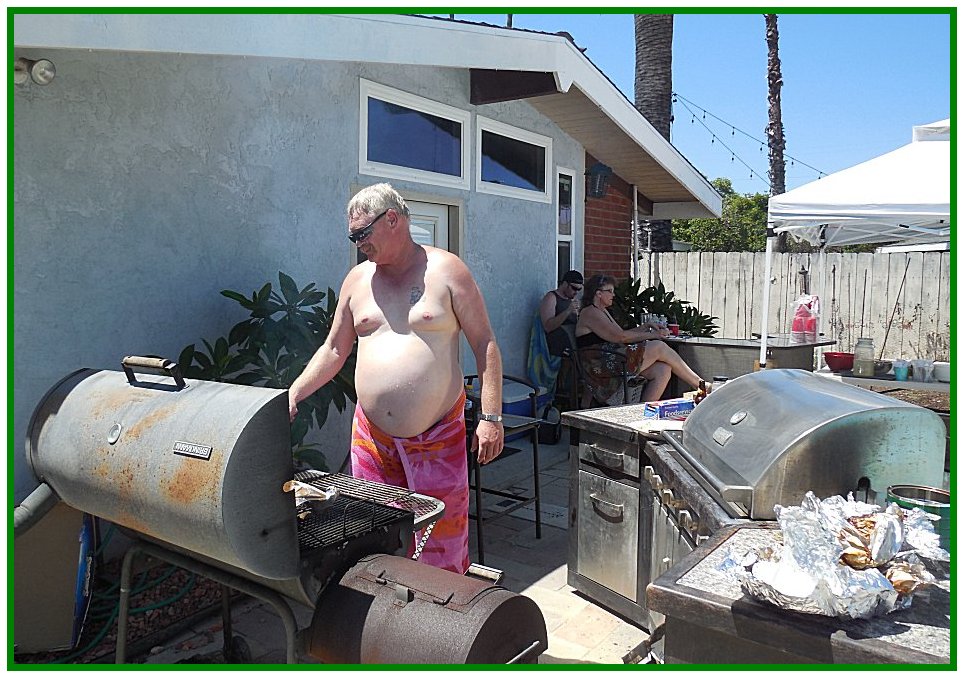 Hey! Remember, it was a pool party after all....
Our host, Bob Gale, checking all the great meat... fish, brisket and ribeye steak, WOW!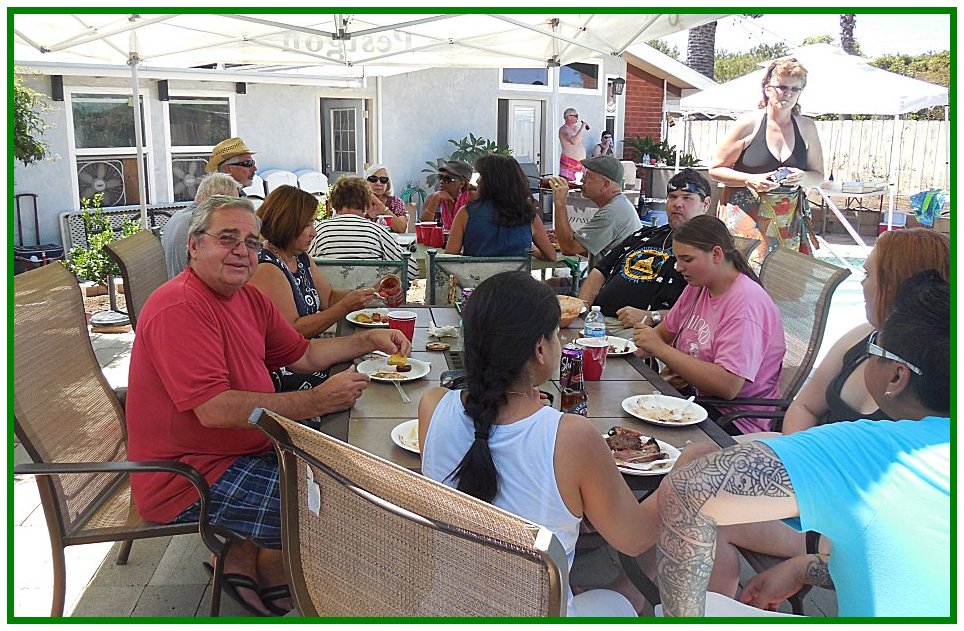 The food was wonderful.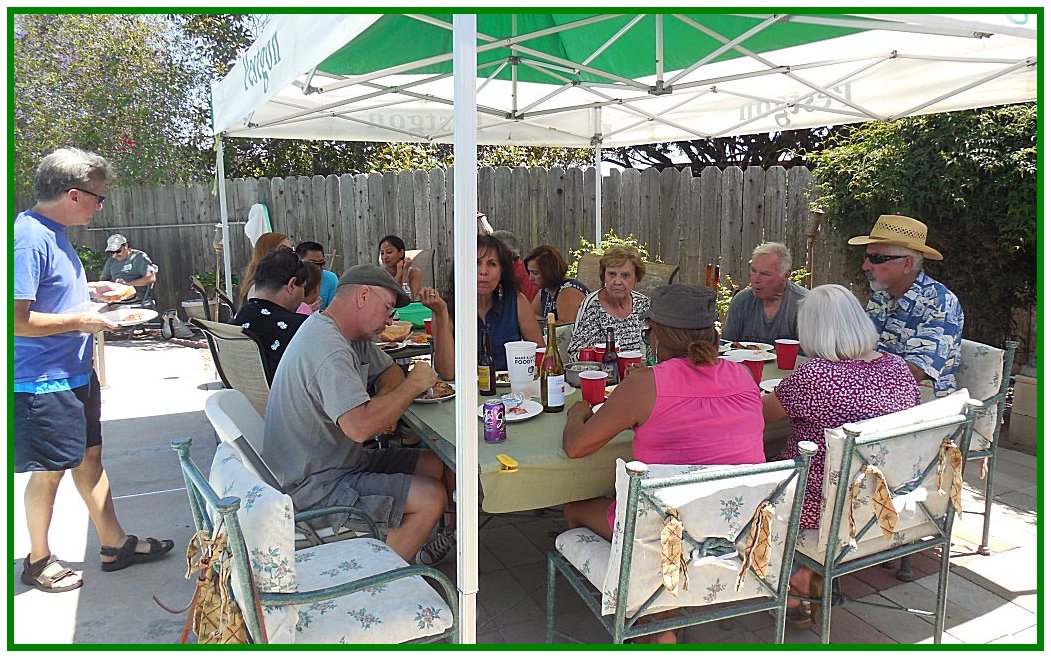 Always great to share some time with the Brothers and their wives.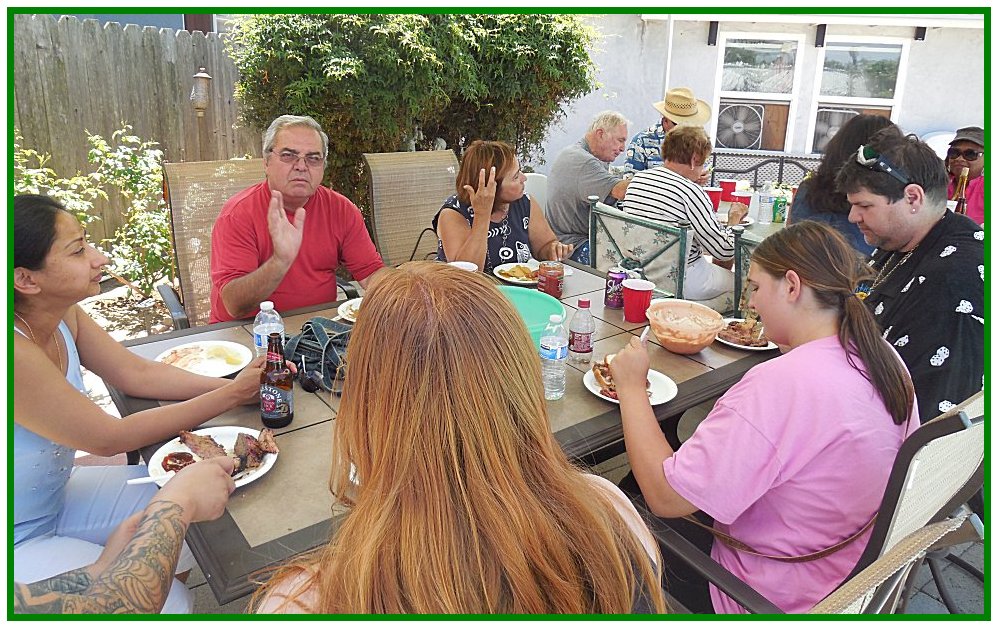 As usual, stories were told and some even listened.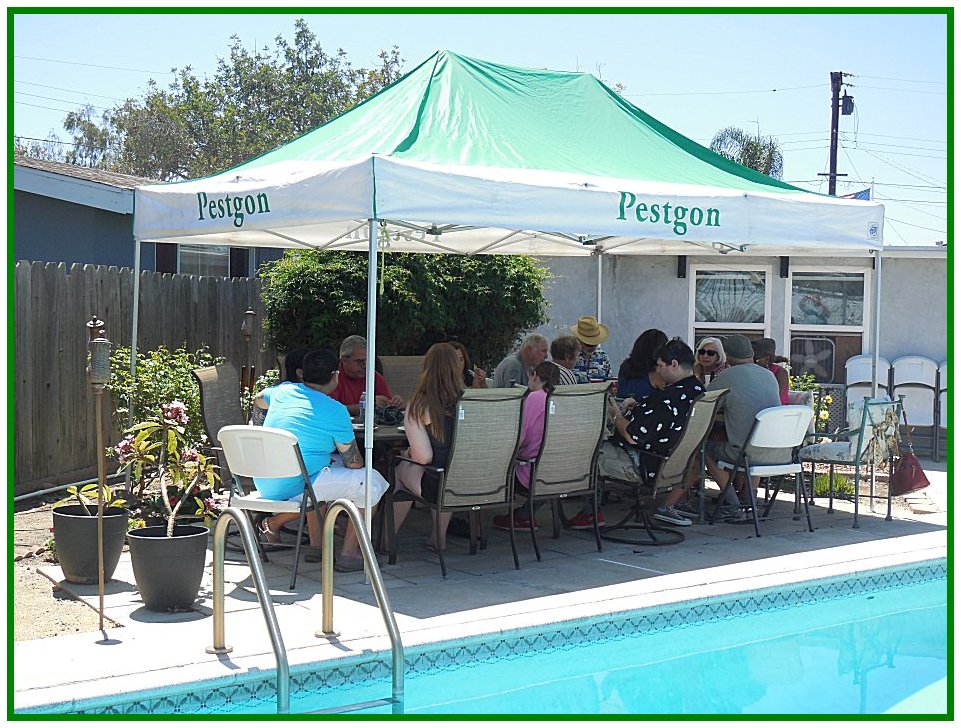 Thank goodness for the shade, with the temp pushing 95 degrees.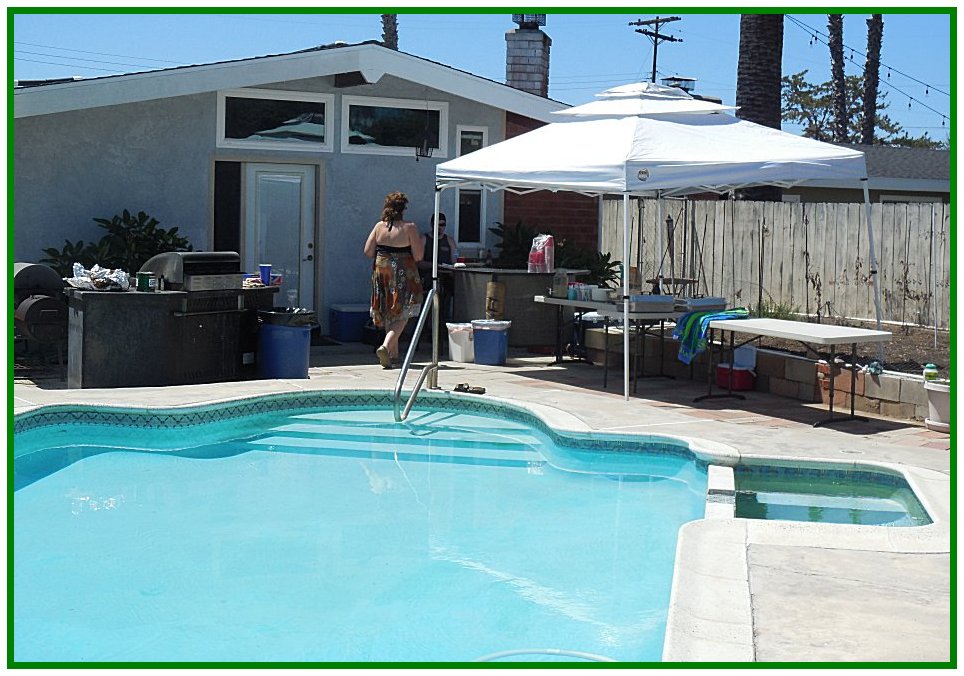 The pool was cool and refreshing as several took a dip.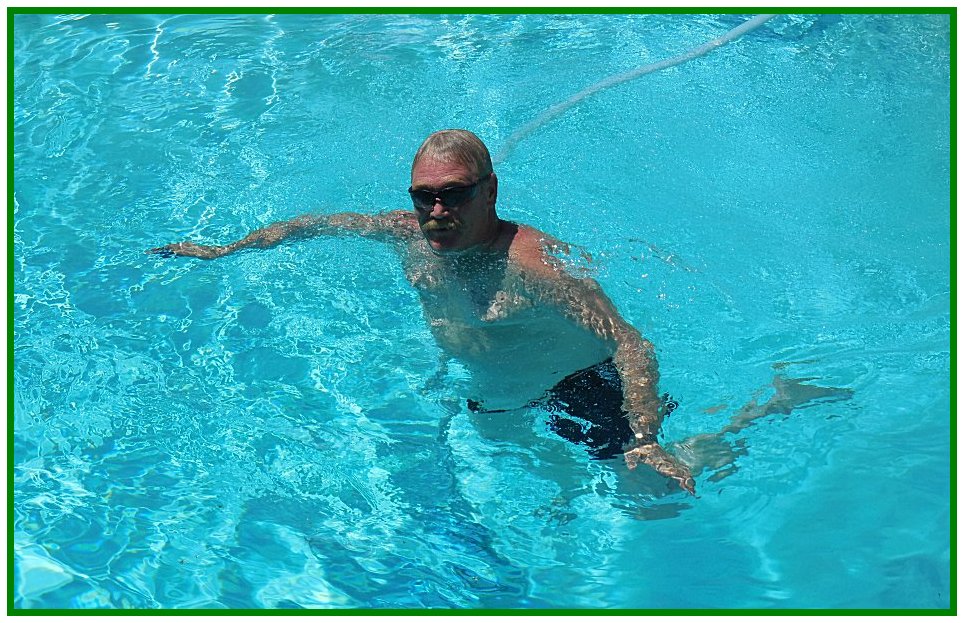 Brother Bob takes a well deserved swim to cool off while the food cooks.
We all want to shout out a big thank you to our host and his wife!

And we all look forward to the next time!