Brothers Franklin and Bautista were obligated by Worshipful JR Knight, PM, Junior Warden, who also gave the lecture in the first degree. Worshipful David Haslim delivered the charge.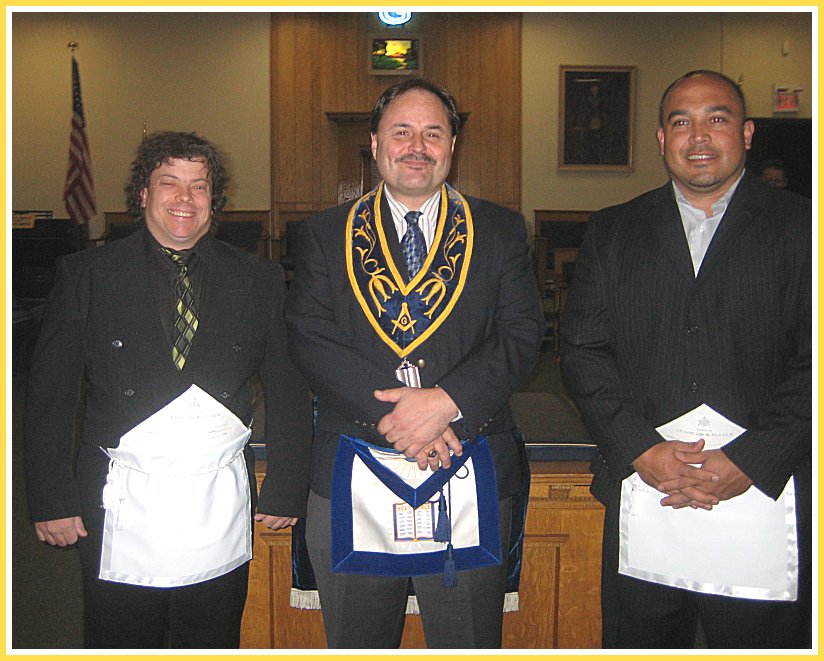 Worshipful Master, Steve Laurvick, Chaplain for the evening
with our new Brothers Vaughn and David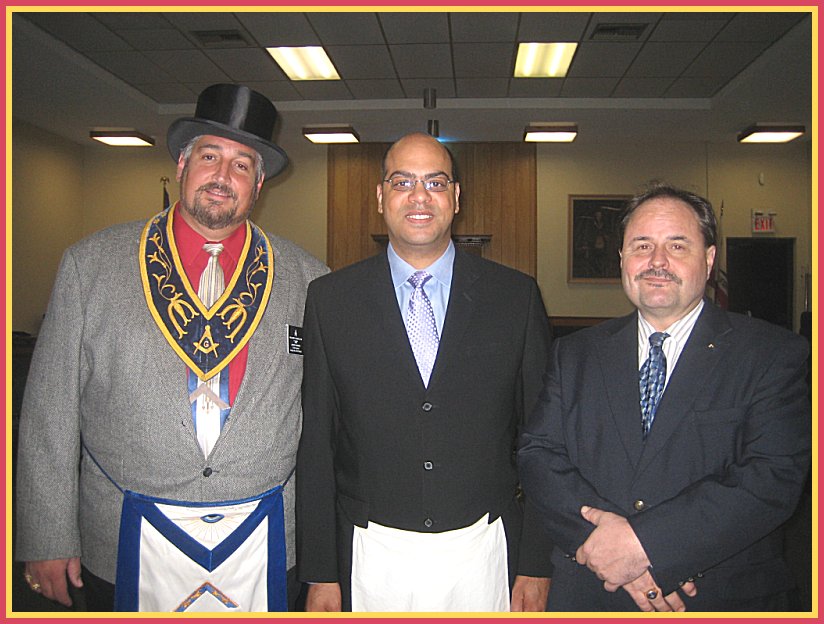 And, last but by no means least, we were all honored and very pleased that our Brother from Union Lodge #5, Stamford, Connecticut, Brother Felix Lugo, Senior Deacon, was able to join us this night. We all thank him and hope to have him join us again in the future.
Brother Lugo with Wor. JR Knight, PM, Junior Warden on the left, and Wor. Steve Laurvick, Master, on the right.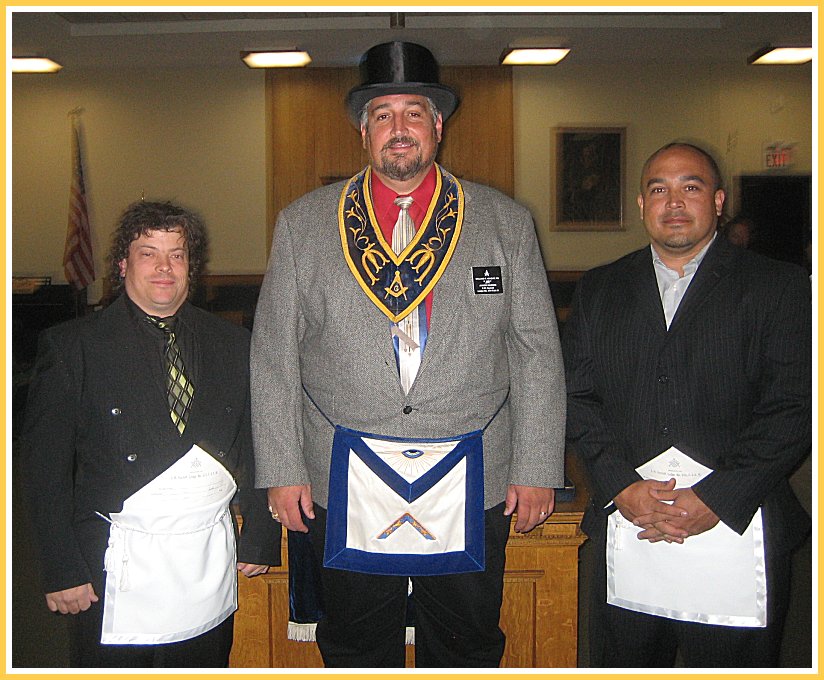 Worshipful Knight, PM, Junior Warden
with our newly obligated Brothers Vaughn Franklin and David Bautista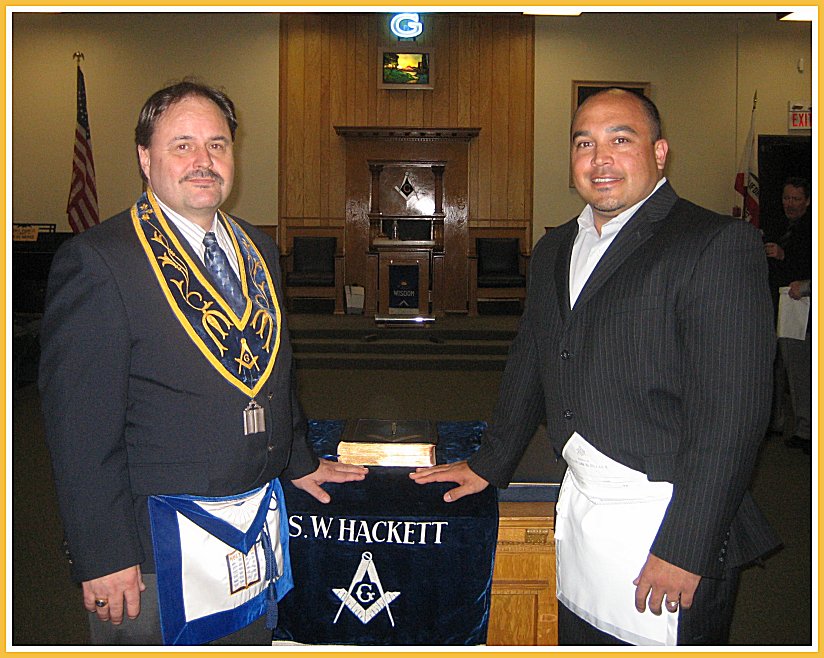 Worshipful Laurvick with Brother Bautista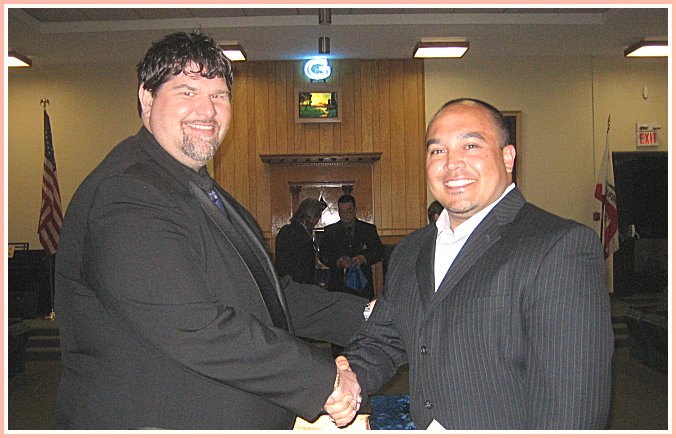 Brother David Casper congratulates his friend Brother Bautista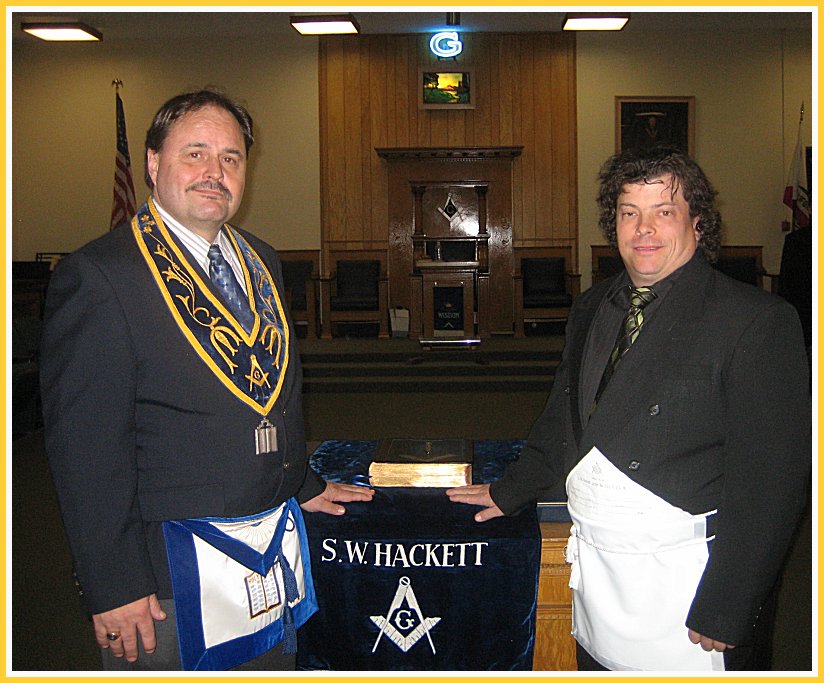 Worshipful Laurvick with Brother Franklin