On September 22, 2015, Brothers Nicholas Baker was raised to the sublime degree of Master Mason. Brother Baker was obligated a Master Mason by Worshipful Bill Byous, PM. Worshipful Bob Salini, Master, delivered an excellent lecture and Worshipful Achenbach, PM, Treasurer, did a great delivery of the charge.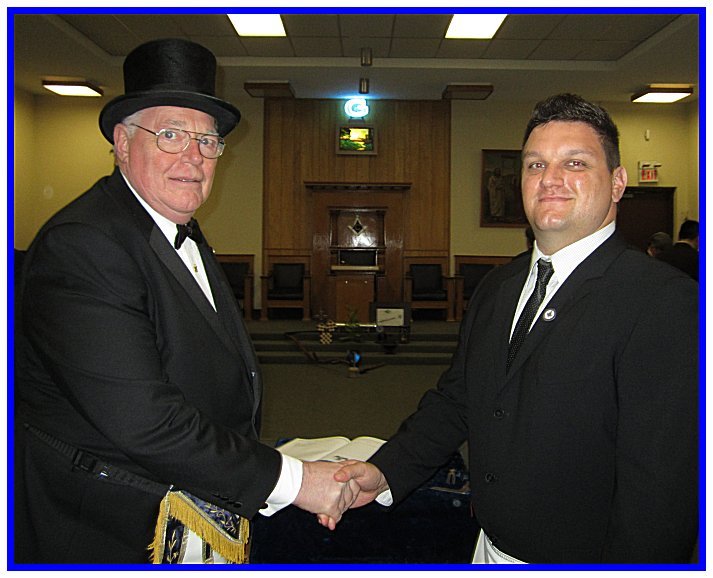 Worshipful Bill Byous congratulates Brother Nick as SW Hackett's newest Master Mason.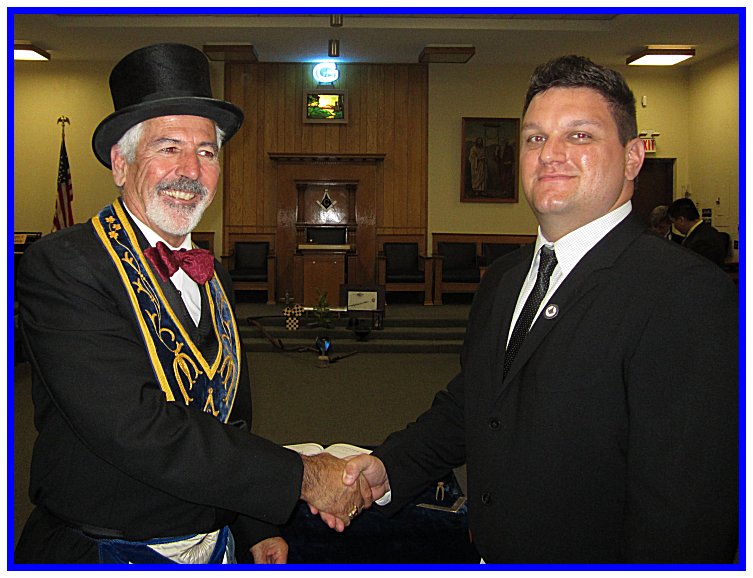 Worshipful Bob Salini, Master, congratulates Brother Nick.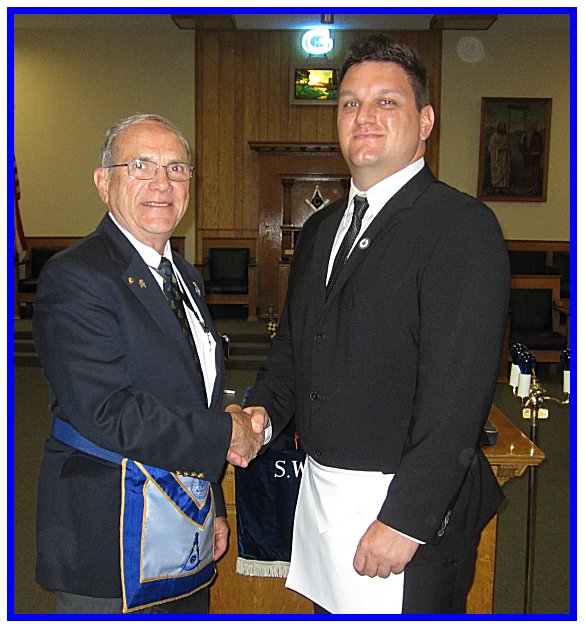 Worshipful William Stokes, PM, Inspector of the 921st Masonic District honored us with his presence.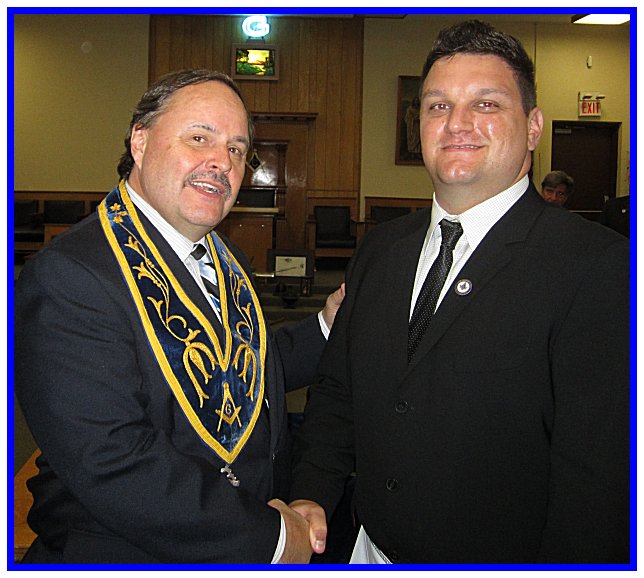 Worshipful Steve Laurvick, PM, was also part of this important evening.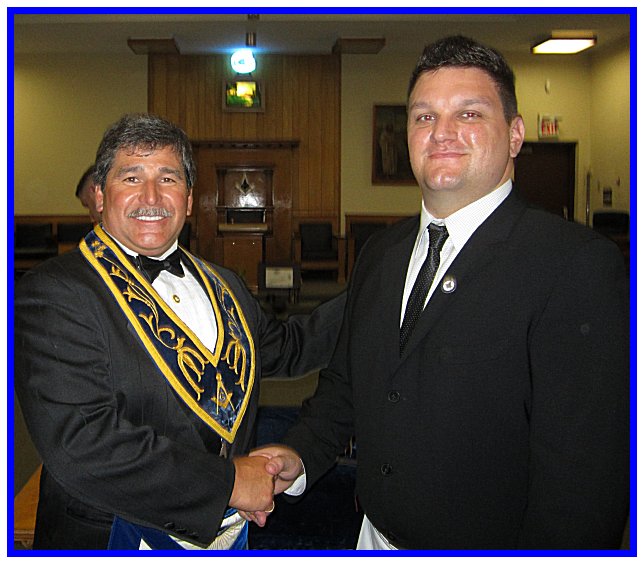 Worshipful Chris Quimpo, PM, Master of Amity Lodge assisted us by serving as the Senior Deacon for the degree. Thank you Worshipful Chris, you are a true gem.
We again thank the Brothers from other Lodges that attended this celebration.

A special thank you to Brother Peter David from Cotteswold Lodge 592 in Cirencester, United Kingdom. Brother Peter presented Worshipful Robert Salini, Master, and S.W. Hackett Lodge with beautifully framed letter from the Master of his lodge, and a truly nice signed and numbered sketch of his lodge. Thank you very much Brother David. Please come back when you can.