Worshipful Richard "Dick" Lattizzori was one of the WWII Veterans that were selected to take part in the Honor Flight to Washington, D.C. In the words of the Honor Flight Organization: "Our goal is to help every single veteran in America, willing and able of getting on a plane visit THEIR memorial. Top Priority is given to America's most senior heroes - survivors of World War II and any veteran with a terminal illness who wishes to visit THEIR memorial. The program will naturally transition to Korean War, Vietnam War and all other veterans who served, on a chronological basis." These trips are done at NO expense to the Veterans but through the donations of thankful patriots. See the bottom of this page if you want to help continue this important and wonderful program.

Last night, Sunday October 1, 2017 we went to the San Diego airport to welcome the heroes home. It was a moving experience as the veterans entered the baggage area and were welcomed by thousands of cheering patriots.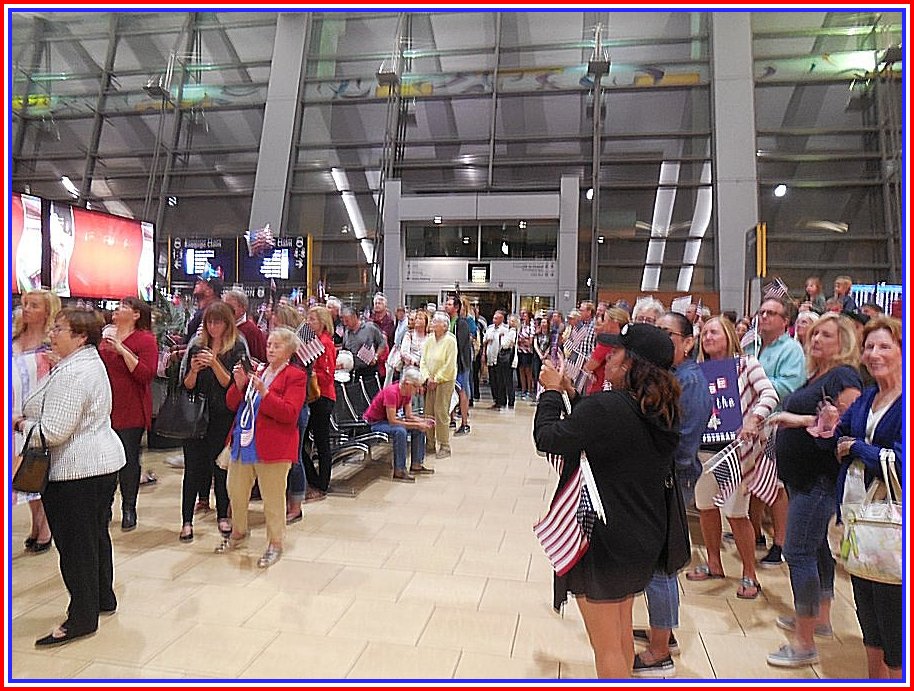 A look at a portion of the awaiting crowd of family members and just others who wanted to welcome home the heroes.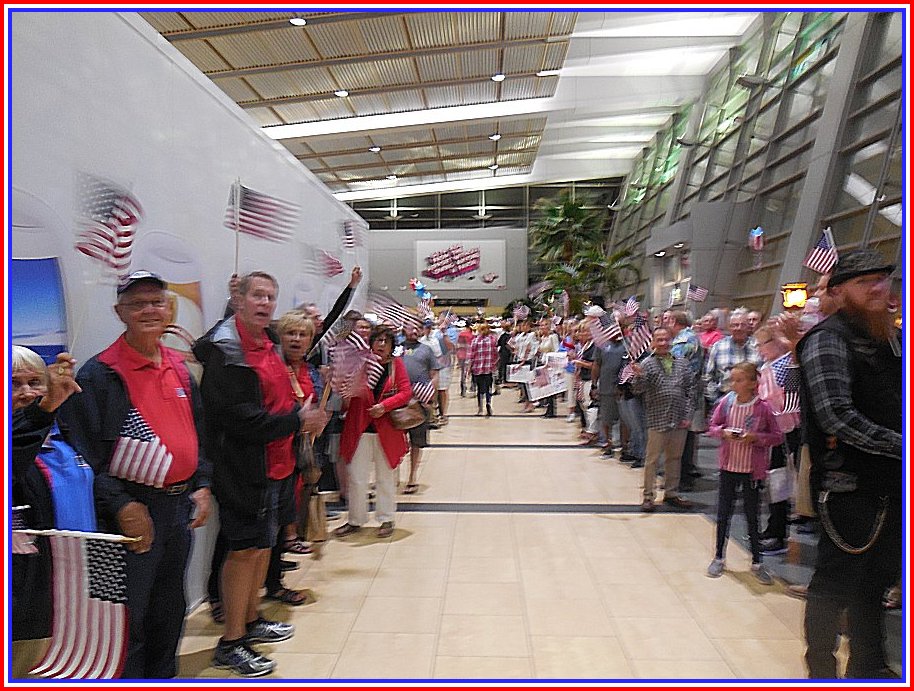 And a view of more of the great group, with the line extending through the baggage claim area.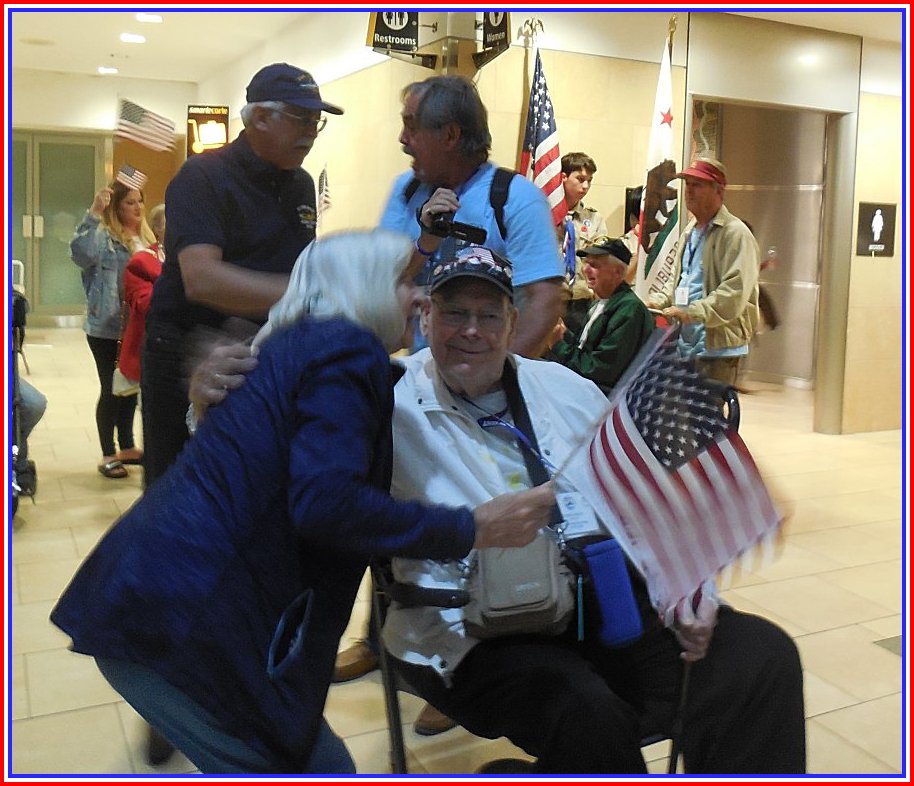 The first lady welcomes home our hero Brother.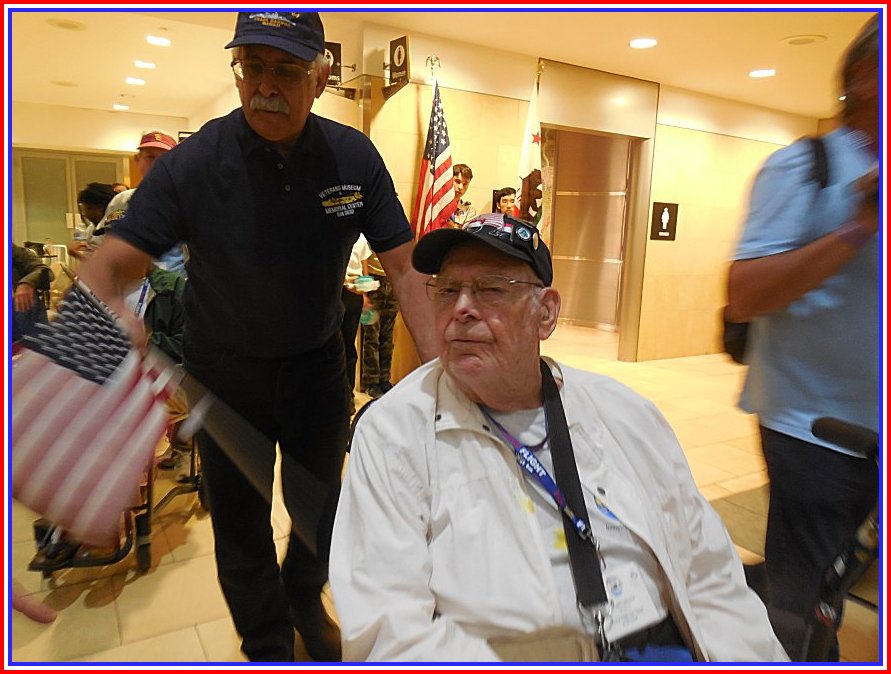 Worshipful Dave Haslim, Senior Grand Deacon begins to wheel Worshipful Dick through the grateful welcoming crowd.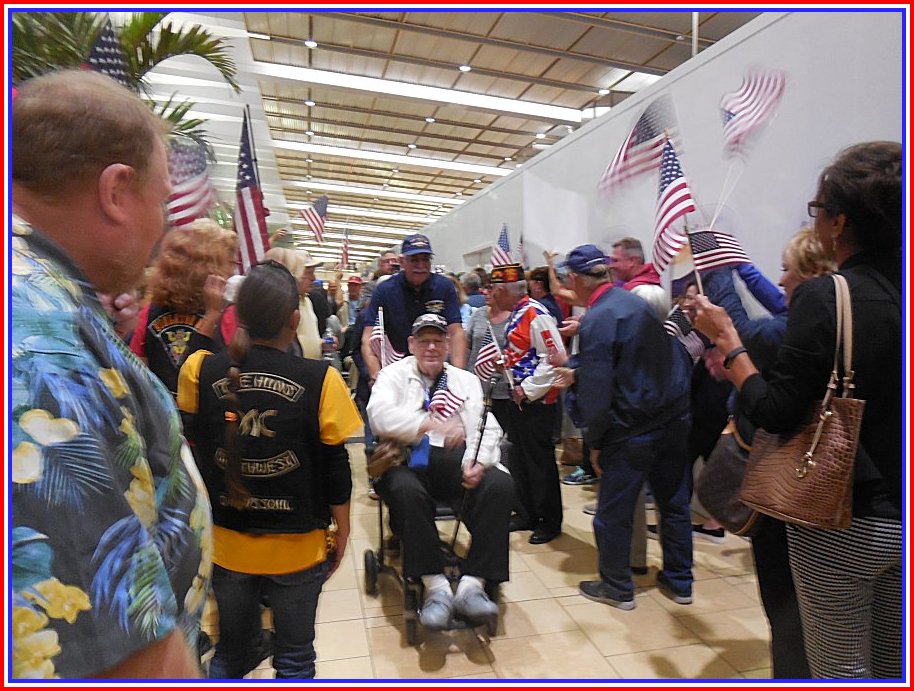 Worshipful Dick smiles as he travels through all the thankful greeters.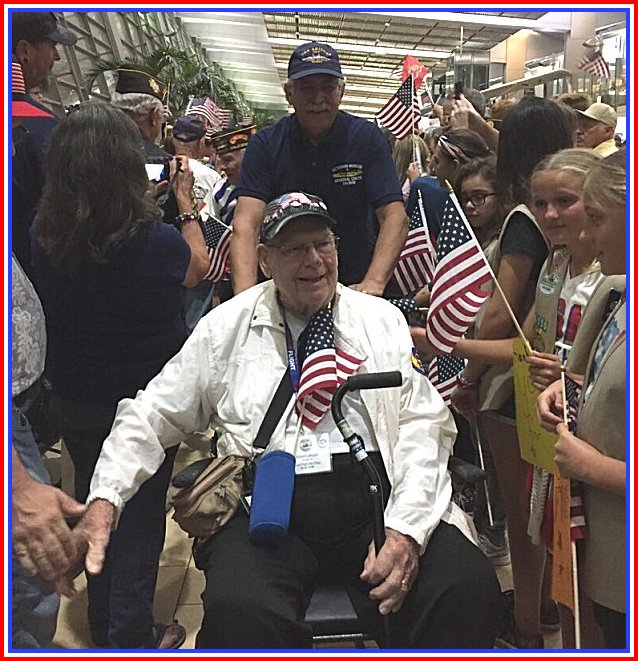 More smiles as all the grateful give good wishes and thanks to our "Greatest Generation".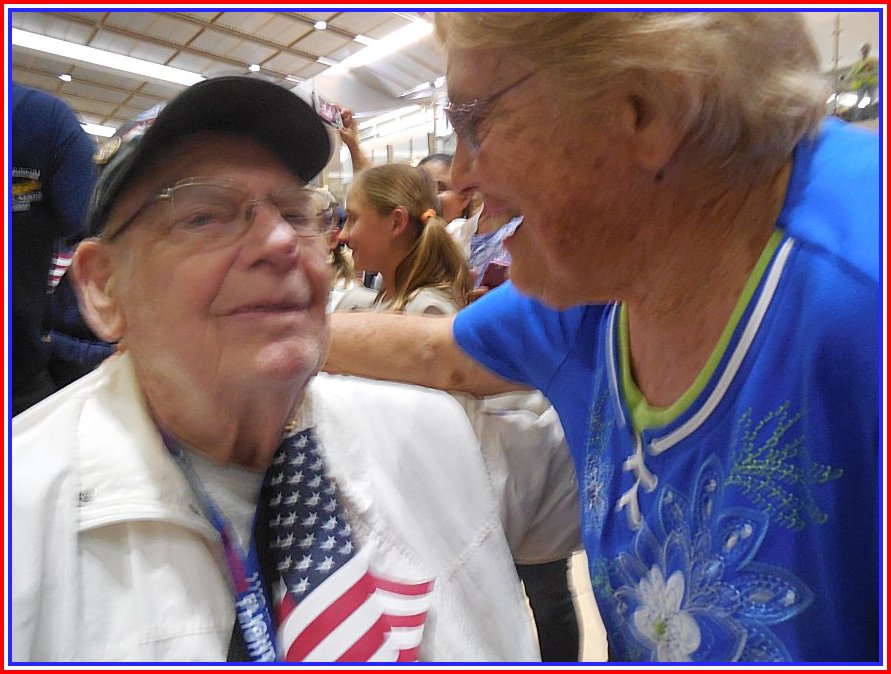 Finally, home to see the most thankful and loving wife.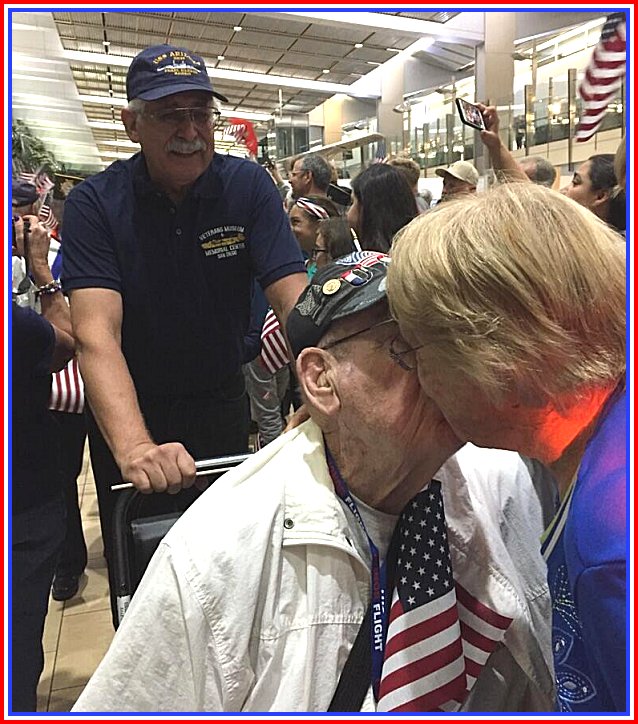 A welcome home kiss from Denise who said she really missed Dick, but was so happy he could make this wonderful trip.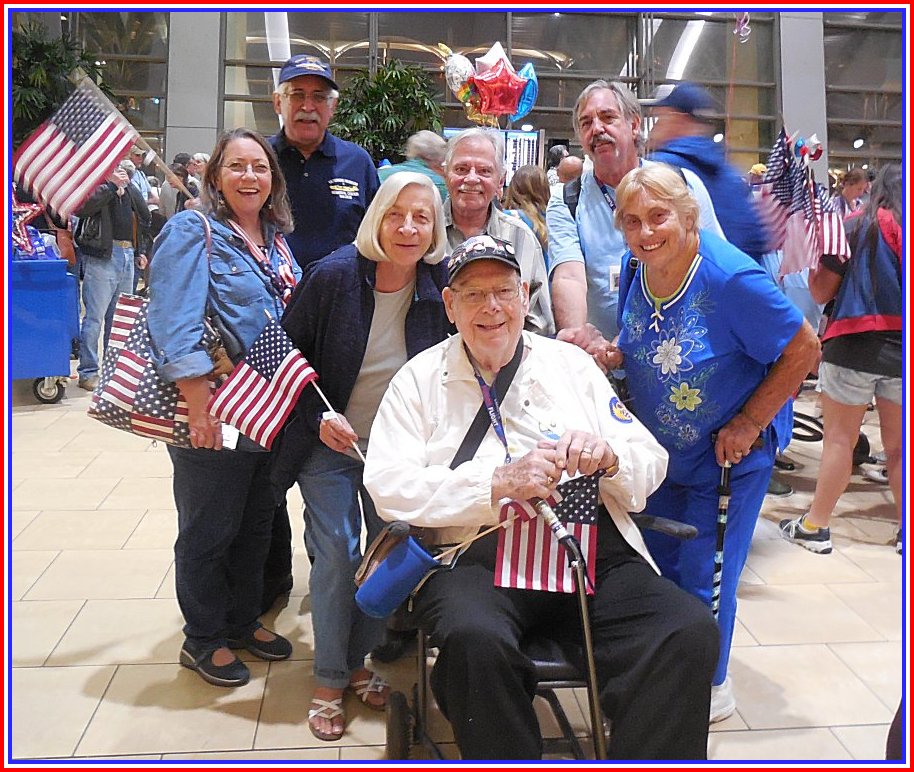 The group to help welcome our hero Worshipful Dick Lattizzori home from this wonderful adventure.
Just a few pictures of some of the many heroes, including one of the
many lady heroes that were on the Honor Flight.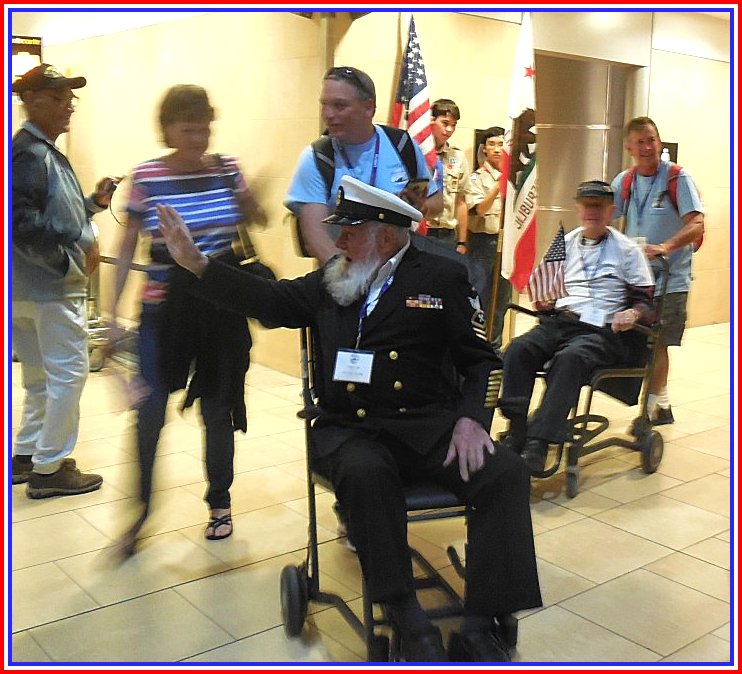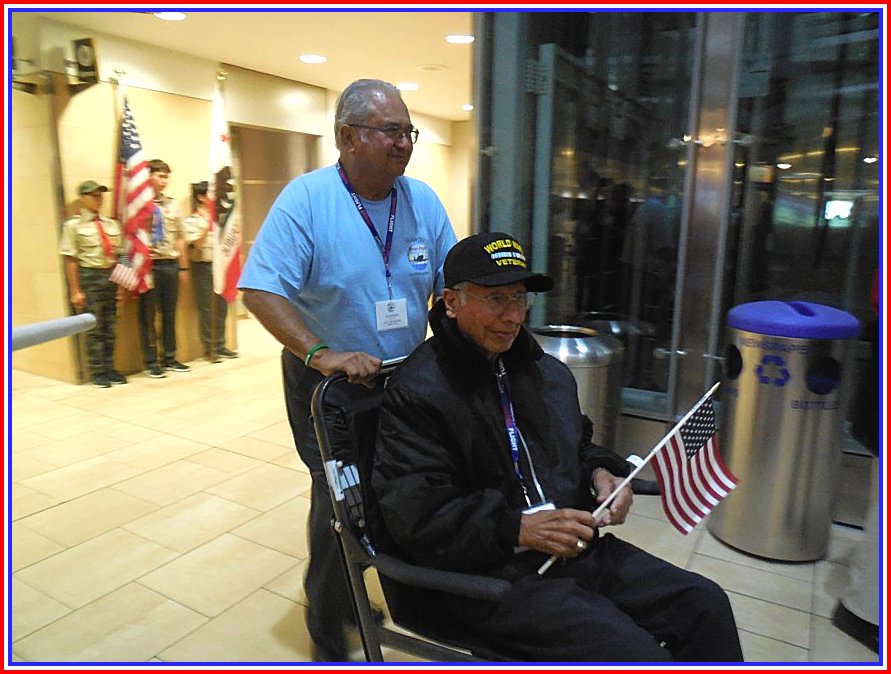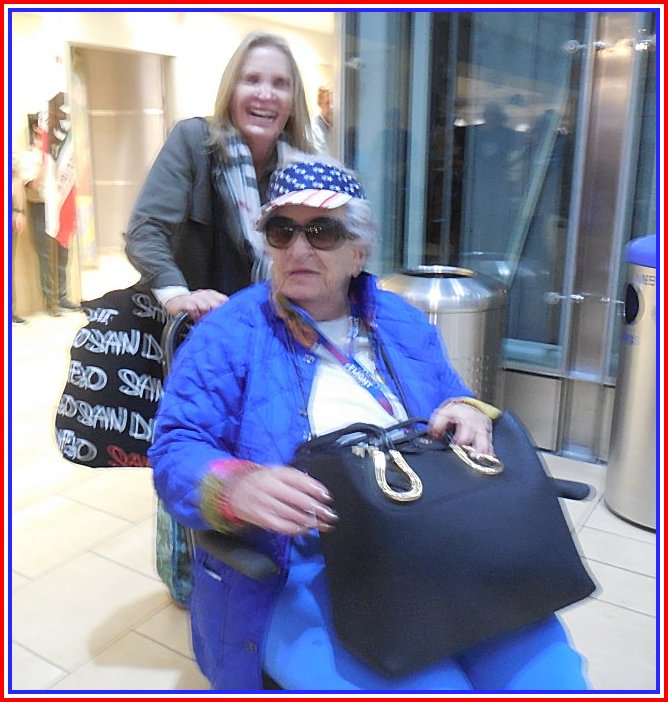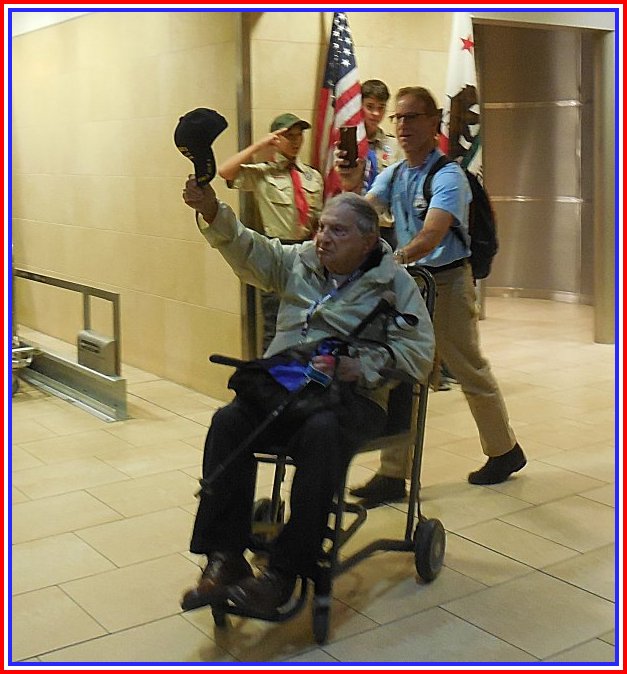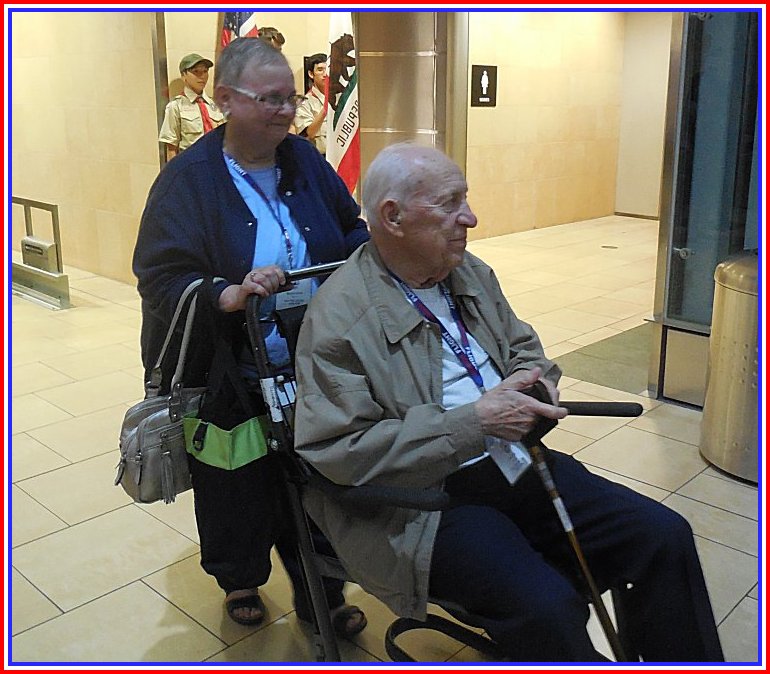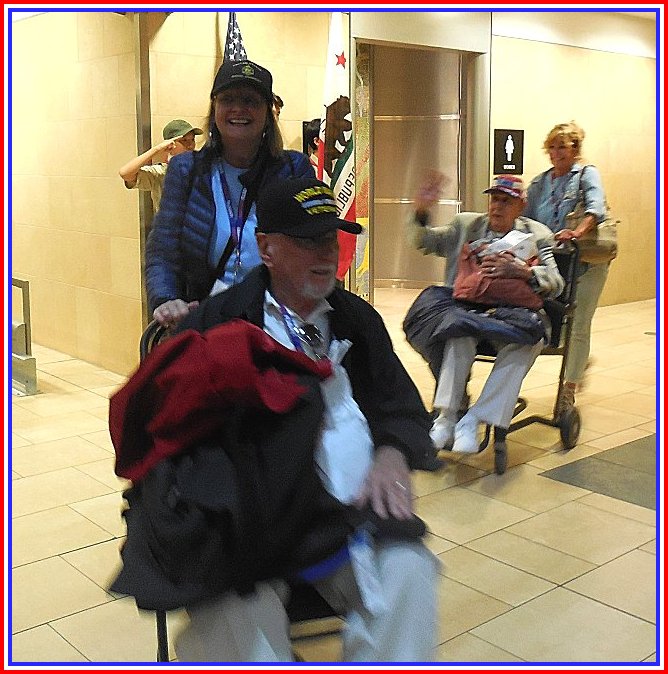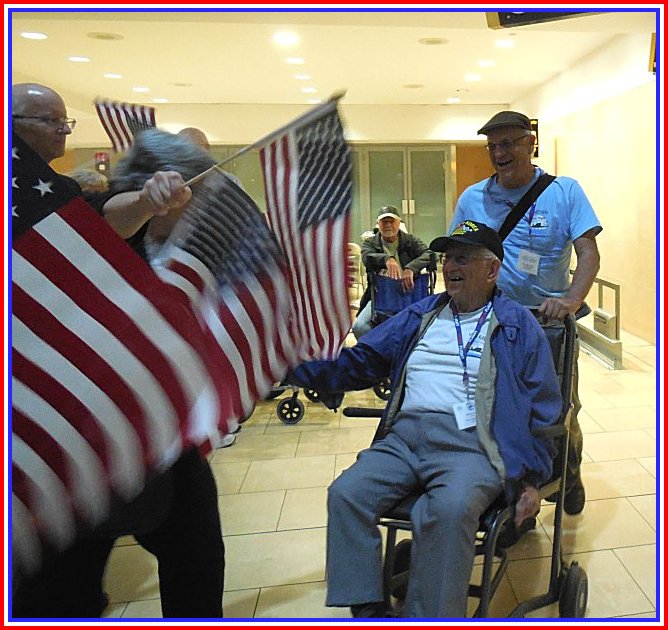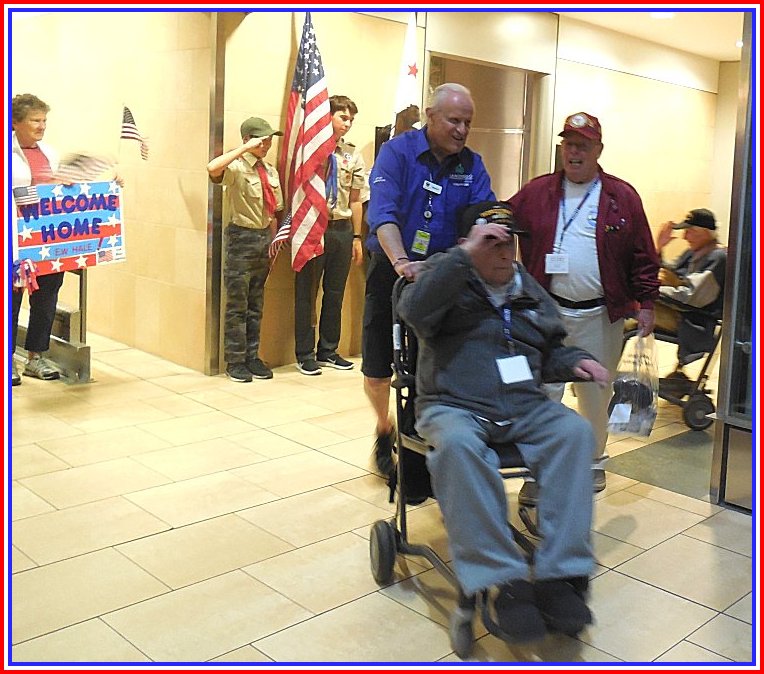 Thank you to these and all the heroes that fought to keep us free.
Also remembering those who could not be here because they gave their all for the country they loved
and the flag that they fought under and respected for its meaning.
If you wish to make a donation to ensure that these wonderful trips continue, go to:
http://www.honorflightsandiego.org
and donate online or by mail.

Also, and finally, a very sincere to the San Diego airport parking authority
that gave up thousands of dollars by allowing free parking to those who turned
out to welcome the Veterans home.