The 2013 installation of officers for SW Hackett Lodge came off as beautifully and professionally as usual. You've seen the pictures of the officers that were installed, now for some pictures of the celebration.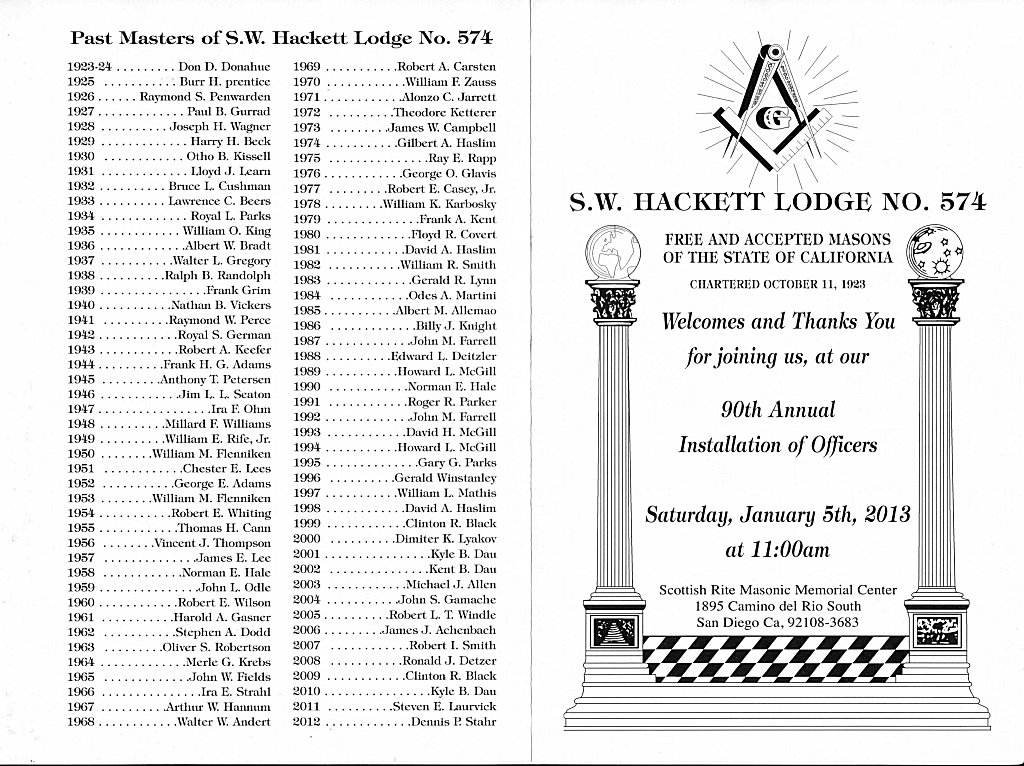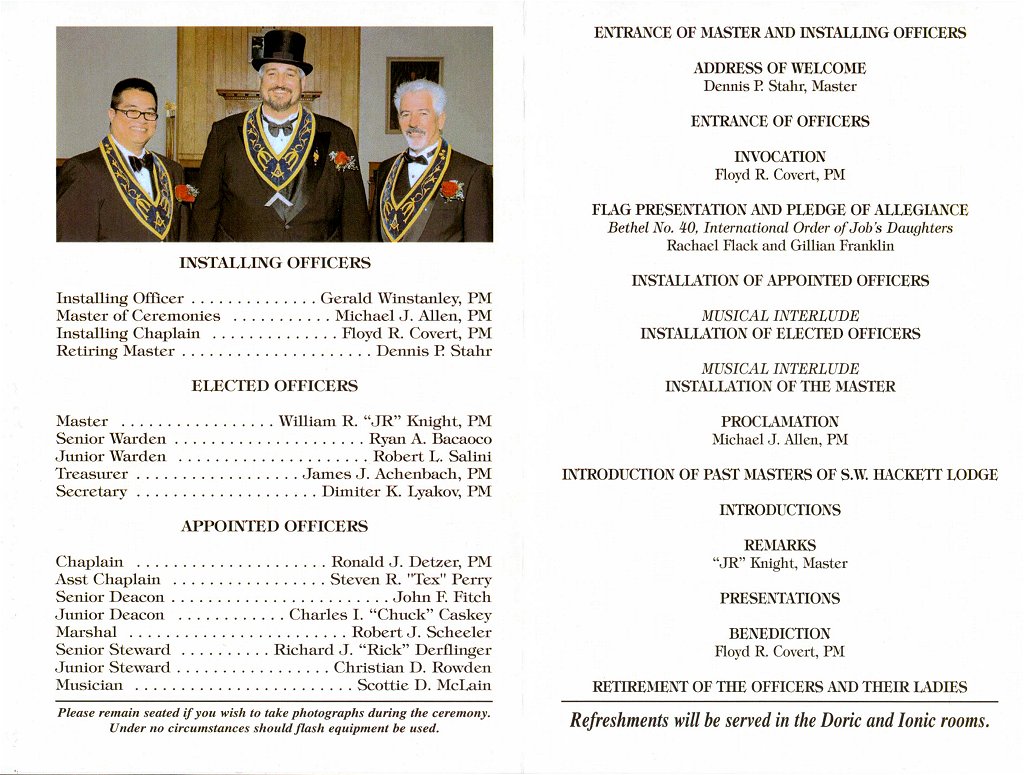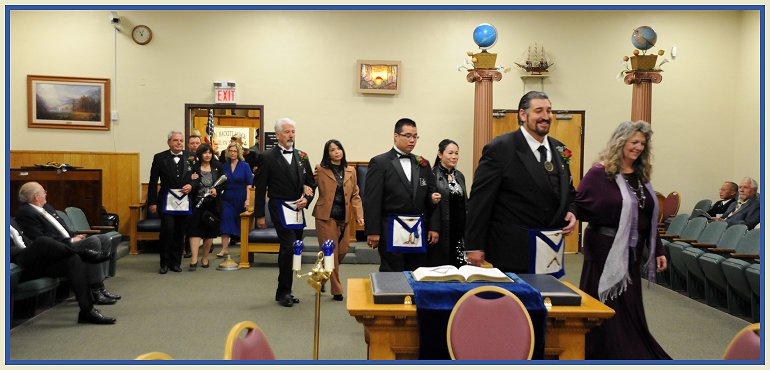 Escorting the Ladies to their chairs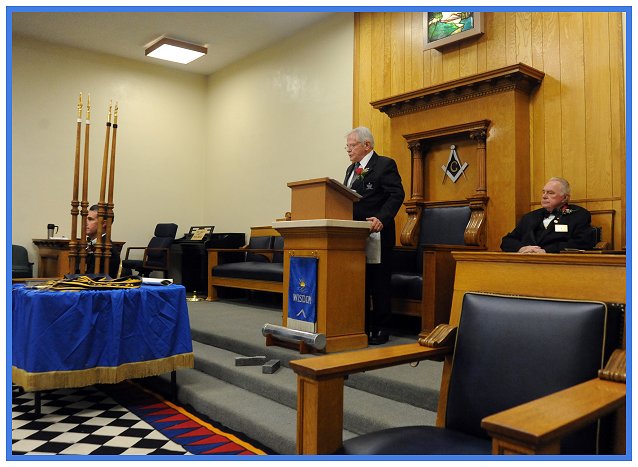 The current Master and the installing team arrives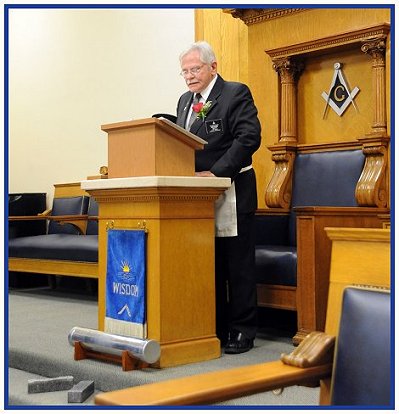 Wor. Dennis Stahr, outgoing Master, opens with his remarks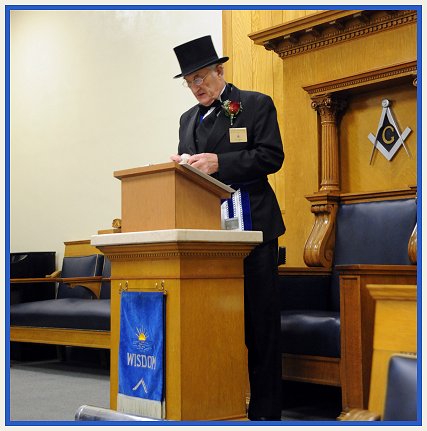 Wor. Winstanley, PM, Installing Officer, getting the event started.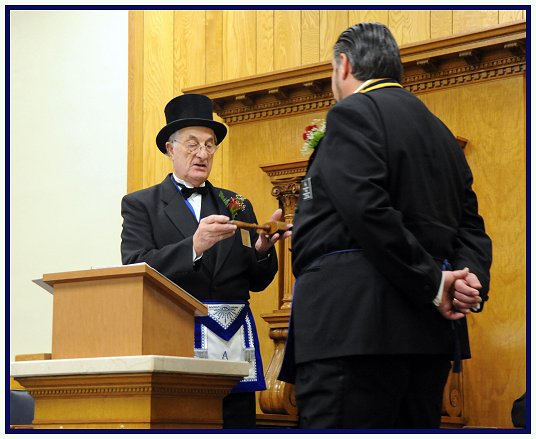 Passing the Gavel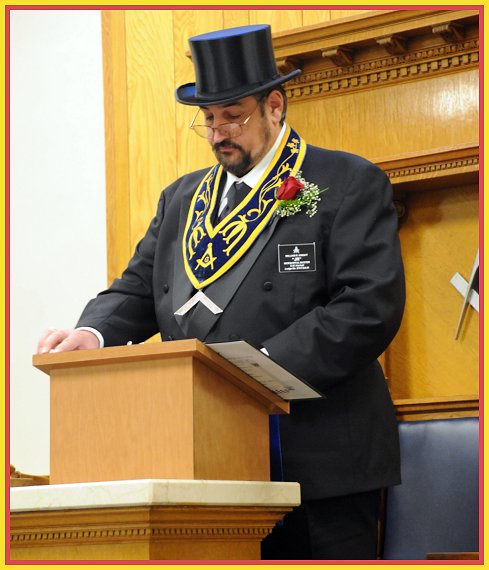 The Master discusses plans for the coming Masonic year.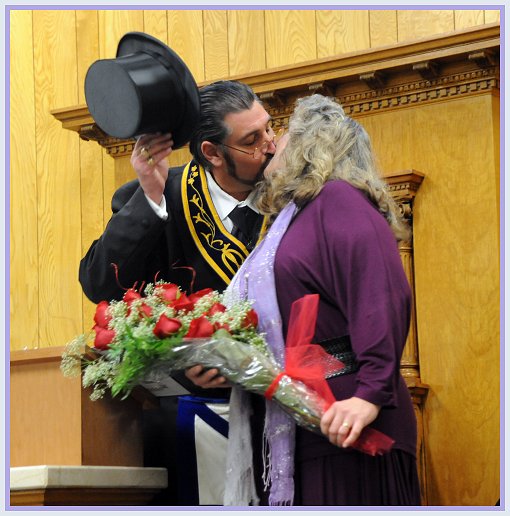 A bouquet for, and a kiss from the First Lady!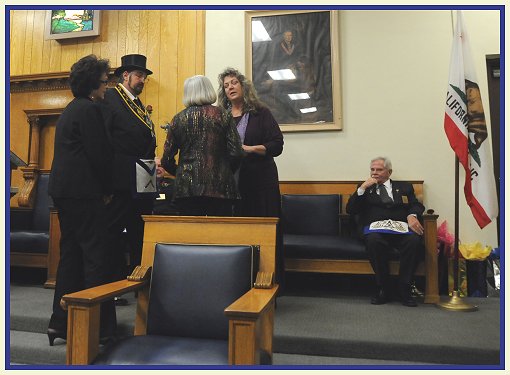 A gift from the incoming First Lady to the outgoing First Lady
as the outgoing Master looks on.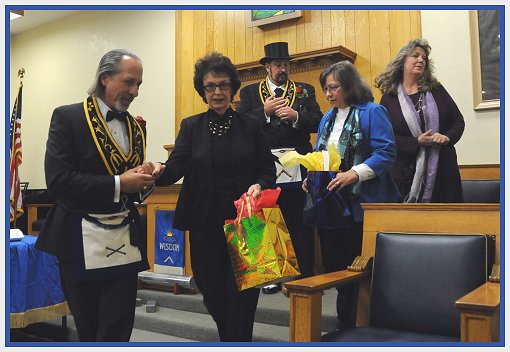 Gifts for two very special ladies that are always ready to help.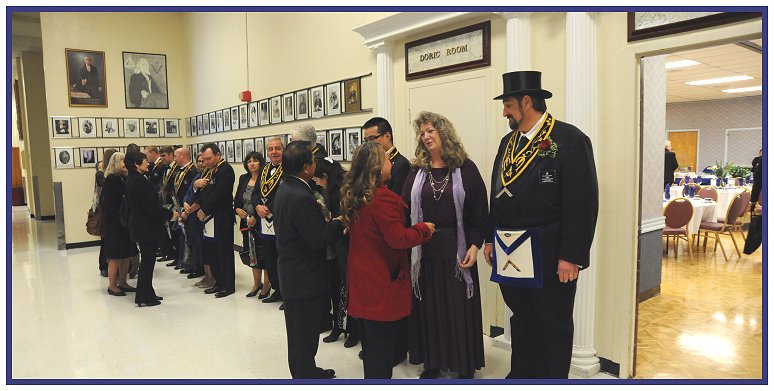 The receiving line on the way to the refreshments.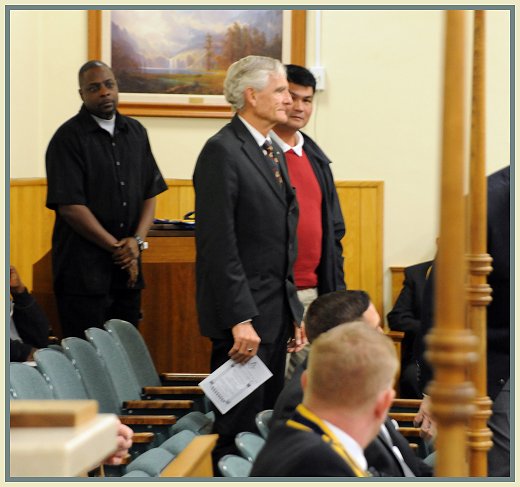 Three of the Masters of other Lodges that joined us. Left to right:
Wor. Raymond Gray, Wor. John Carstens, Wor. Christopher Gunn.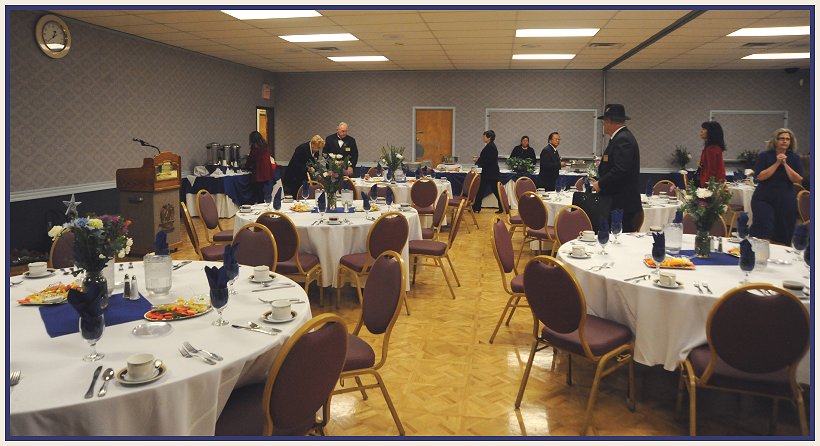 There was a great buffet lunch.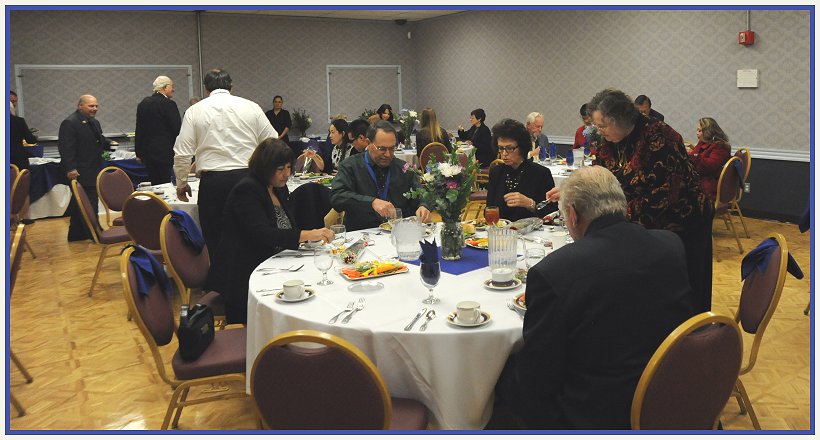 All seemed to enjoy the great offering.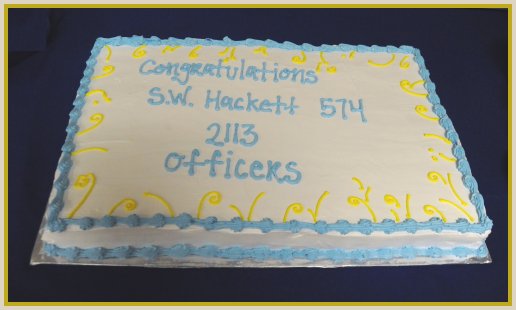 ...and of course, the best thing...The cake, even though it appears
be be planning ahead 100 years in the future...it was still good!!

---
Special thanks and appreciation to Wor. Bryan Meyer, PM.
He was our photographer as in past years and did the same
wonderful job that he always does.
If you need a photographer, you can't go wrong with Bryan
Find him at his website:
http://www.mindseyephotographies.com/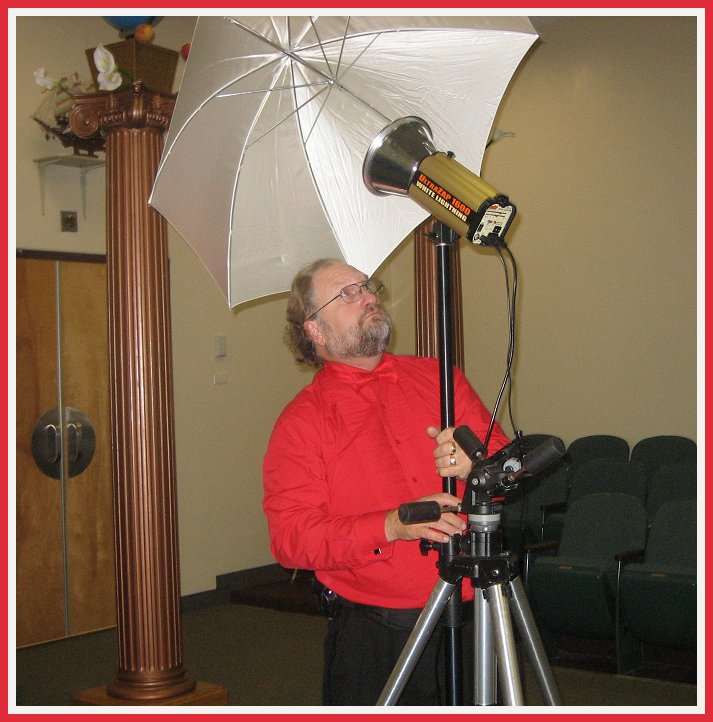 Wor. Brian Meyers sets up for the shoot
SEE YOU NEXT YEAR, SAME TIME SAME PLACE!!